Physik Invest's Daily Brief is read by thousands of subscribers. You, too, can join this community to learn about the fundamental and technical drivers of markets.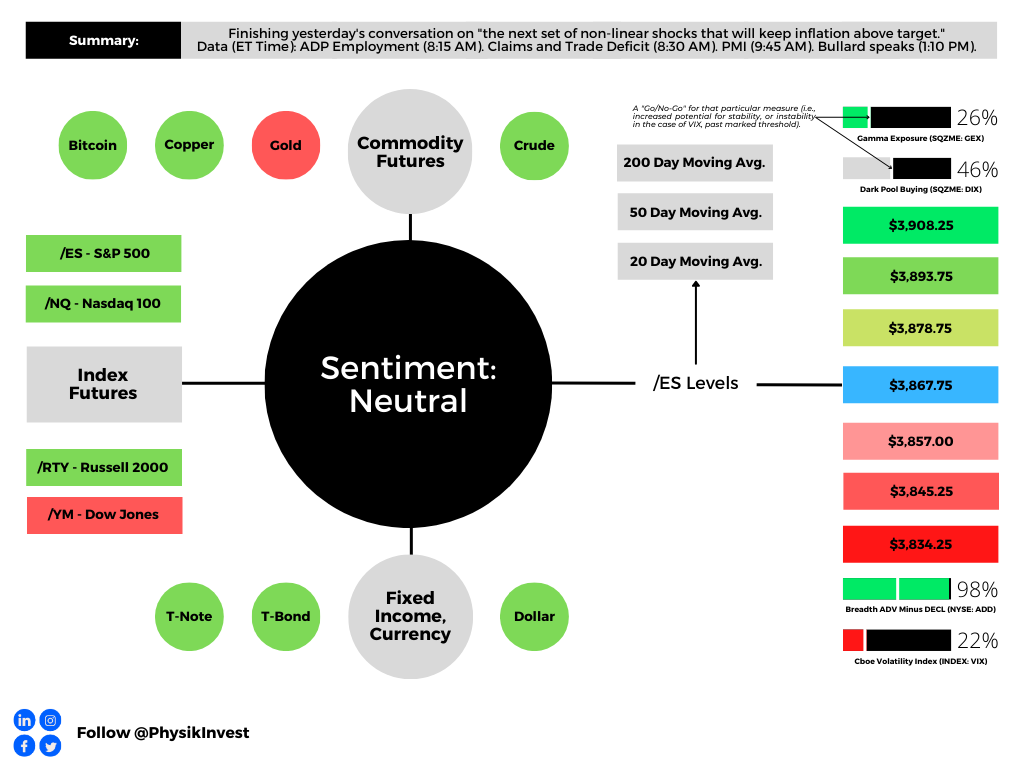 ---
Administrative
Today's coverage adds to comments made, yesterday. See the Daily Brief for January 4, here. If you're short on time, here's an abstract:
There is the existence of "non-linear shocks that will keep inflation above target"
A shift, the first in generations, from unipolar to multipolar is not good for "60/40"
Fundamental
Yesterday's letter discussed whether "the next set of non-linear shocks that will keep inflation above target" are priced. According to a December 27 note by the Credit Suisse Group AG's (NYSE: CS) Zoltan Pozsar, these non-linear shocks have yet to be priced.
In summary, as Pozsar said on December 29, "whoever encumbers commodities and controls the factories rules inflation, whoever rules inflation controls interest rates, and whoever controls interest rates controls the level of the stock market and financial wealth more generally"; a shift, the first in generations, from unipolar to multipolar, via the "Great Power conflict, BRICSpansion, 'BRICS coin', and commodity encumbrance, … portends nothing good for your 60/40 portfolio."
To stay ahead of these shifts, investors have to glean information from statesmen, rather than central bankers. The pursuit of "friend-shoring and Belt and Road" – cooperation, development, and the facilitation of interstate payments off the Western systems – to lower dependencies on the West and hedge against sanctions risks, is a reversal of trends that helped create a "more speculative, debt-fueled economy in the US," per the Financial Times. Central bankers are not equipped to fight this trend reversal.
So, with that, where are we at with these shifts? Pozsar thinks "2023 will be pivotal."
The G20 is set to become "the 'G7 + Australia' = 8 countries on one side, and 'BRICS + new applicants + the thematically aligned' = 11 countries on the other. 8 + 11 = 19. The remaining member, the European Union (EU), is perhaps the most directly affected by this global 'split'".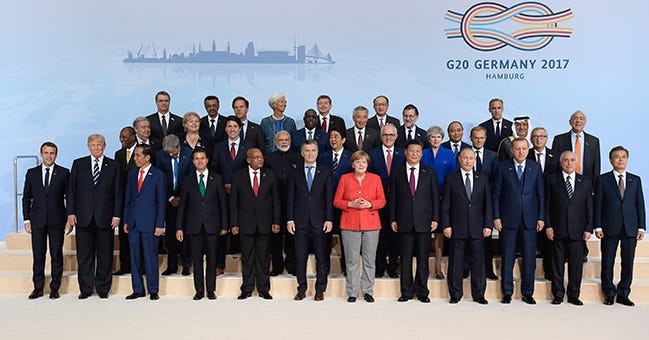 In fact, if new candidate countries for the BRICS expansion are accepted, "an entity with a GDP 30% larger than the United States, [with] over 50% of the global population [] in control of 60% of global gas reserves" could be created. This is significant. Per Pozsar, "the BRICS are most aligned on [] the de-dollarization of their fast-growing, bilateral trade flows."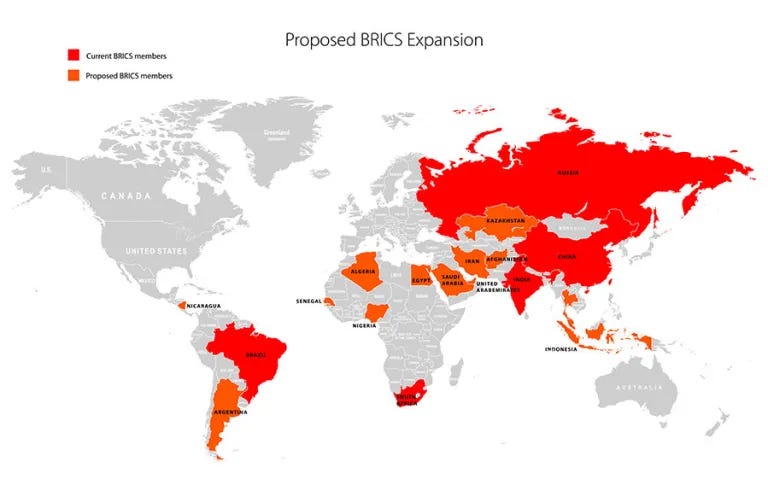 Consequently, in this strive for some independence from the West, "the US dollar and Treasury securities will likely be dealing with issues they never had to deal with before: less demand, not more; more competition, not less." That's information for us investors to keep in mind as 2023 unfolds and more seek to join the "friend-shoring and Belt and Road" train.
Consider reading Pozsar's full note for December 27 and December 29.
Positioning
For an update on positioning, stay tuned for Friday, January 6's newsletter.
Technical
As of 7:00 AM ET, Thursday's regular session (9:30 AM – 4:00 PM ET), in the S&P 500, is likely to open in the upper part of a balanced overnight inventory, inside of prior-range and -value, suggesting a limited potential for immediate directional opportunity.
Our S&P 500 pivot for today is $3,867.75.
Key levels to the upside include $3,878.75, $3,893.75, and $3,908.25.
Key levels to the downside include $3,857.00, $3,845.25, and $3,834.25.
Click here to load today's key levels into the web-based TradingView platform. All levels are derived using the 65-minute timeframe. New links are produced, daily.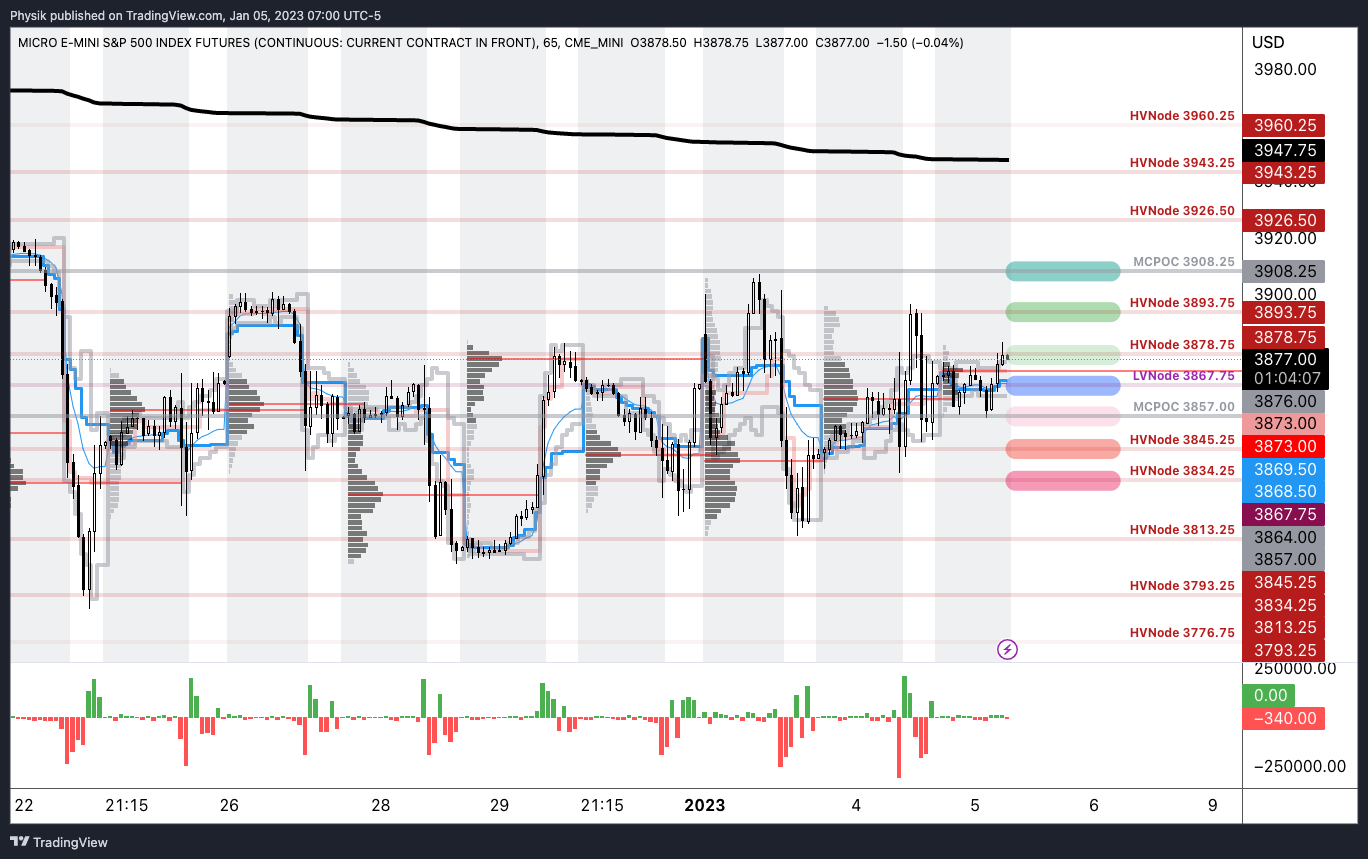 ---
Definitions
Volume Areas: Markets will build on areas of high-volume (HVNodes). Should the market trend for long periods of time, it will be identified by low-volume areas (LVNodes). LVNodes denote directional conviction and ought to offer support on any test.
If participants auction and find acceptance in an area of a prior LVNode, then future discovery ought to be volatile and quick as participants look to HVNodes for favorable entry or exit.
MCPOCs: Denote areas where two-sided trade was most prevalent over numerous sessions. Participants will respond to future tests of value as they offer favorable entry and exit.
---
About
In short, an economics graduate working in finance and journalism.
Capelj spends most of his time as the founder of Physik Invest through which he invests and publishes daily analyses to subscribers, some of whom represent well-known institutions.
Separately, Capelj is an equity options analyst at SpotGamma and an accredited journalist interviewing global leaders in business, government, and finance.
Past works include conversations with investor Kevin O'Leary, ARK Invest's Catherine Wood, FTX's Sam Bankman-Fried, Lithuania's Minister of Economy and Innovation Aušrinė Armonaitė, former Cisco chairman and CEO John Chambers, and persons at the Clinton Global Initiative.
Contact
Direct queries to renato@physikinvest.com or Renato Capelj#8625 on Discord.
Calendar
You may view this letter's content calendar at this link.
Disclaimer
Do not construe this newsletter as advice. All content is for informational purposes.